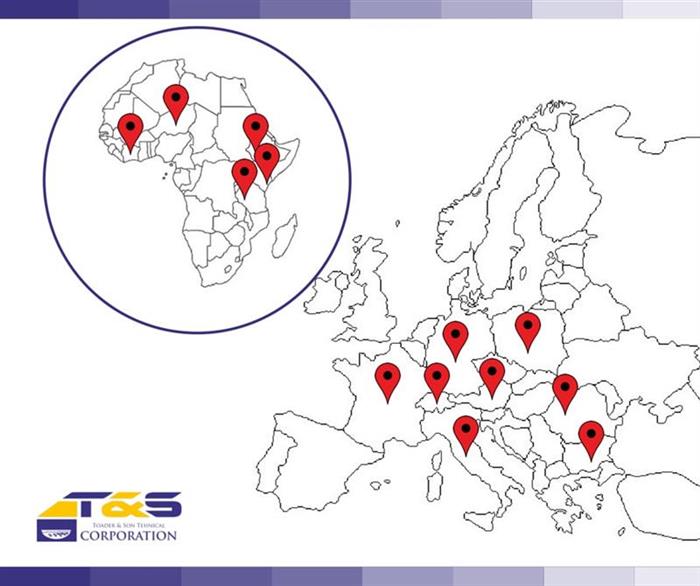 Toader & Son Tehnical Corporation in Romania and abroad
Tehnical Toader & Son Corporation is a well known company in Romania and abroad which is specialized in the assembling and disassembling of asphalt, concrete and crushing and mixture stations. We also offer upgrades, revisions and repairs, and spare the needed parts, if it's necessary. With knowledge and the latest technological solutions, we are offering successful collaborations.
The nature of our business makes us travel a lot, because these operations are done at the beneficiaries headquarters. The quality of our services, the reliability and professionalism have become the guarantee of the quality of our services and this is why we have expanded so fast. We are working with clients of great renown, such as Amman, Marini, Tedrum, Sim, Vibau, Wirgen and many others.
Over time, we worked with big brands from Romania, in cities such as Iasi, Alba, Cluj, Bucharest etc. At an international level, we had the honor to work with clients from countries like Switzerland, Italy, Germany, Austria, Poland, Hungary, France and various countries abroad Europe, such as Nigeria, Ethiopia, Kenya, Ivory Coast and Tanzania.
We are ambitious and constantly improving our services and the used technologies. Our objective is the name of Tehnical Toader & Son Corporation to become known on all 7 continents. Our activity can be monitored on our webiste and on our Facebook page, where we constantly offer content about our work in progress.